How do I upgrade/subscribe Zoho CRM (or any other Zoho services)
Here are the stages to subscribe:
[1] Click Upgrade on the top left part of your CRM screen.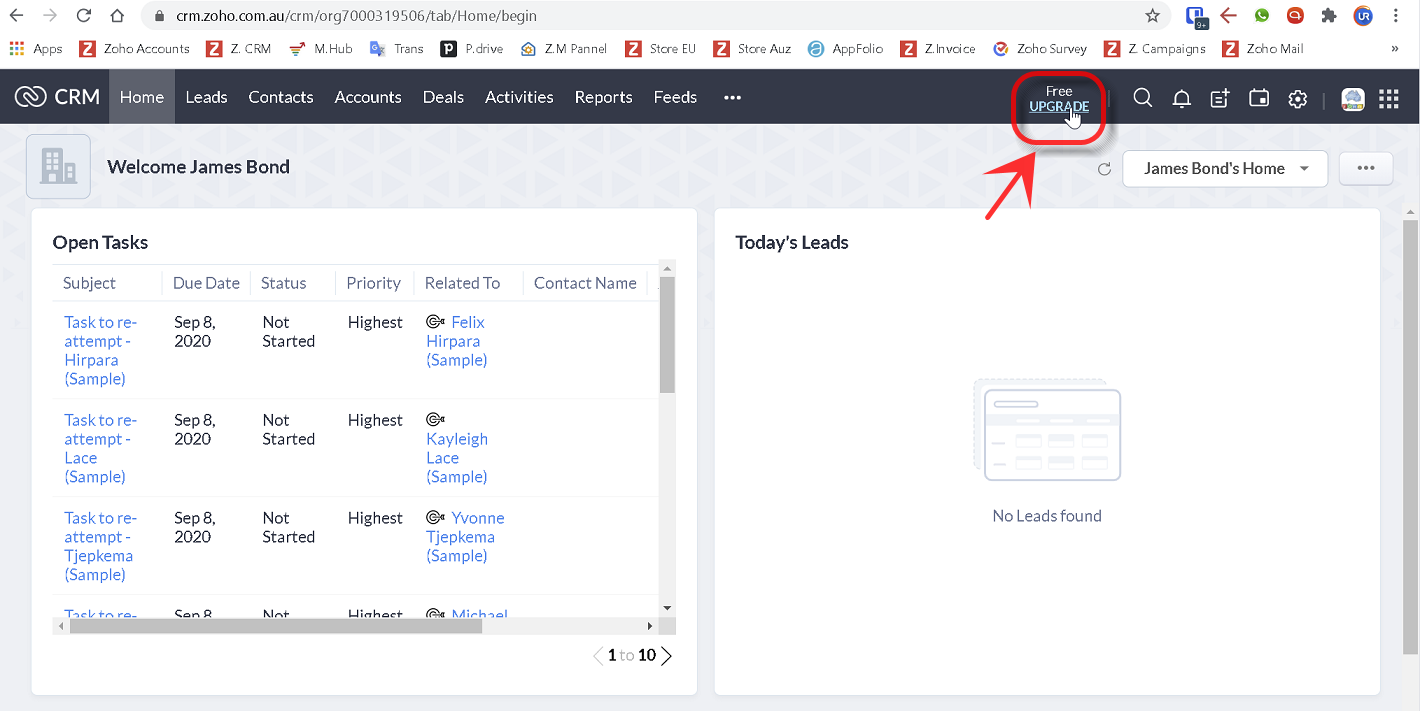 [2] Select the edition and the number of users you wish to have: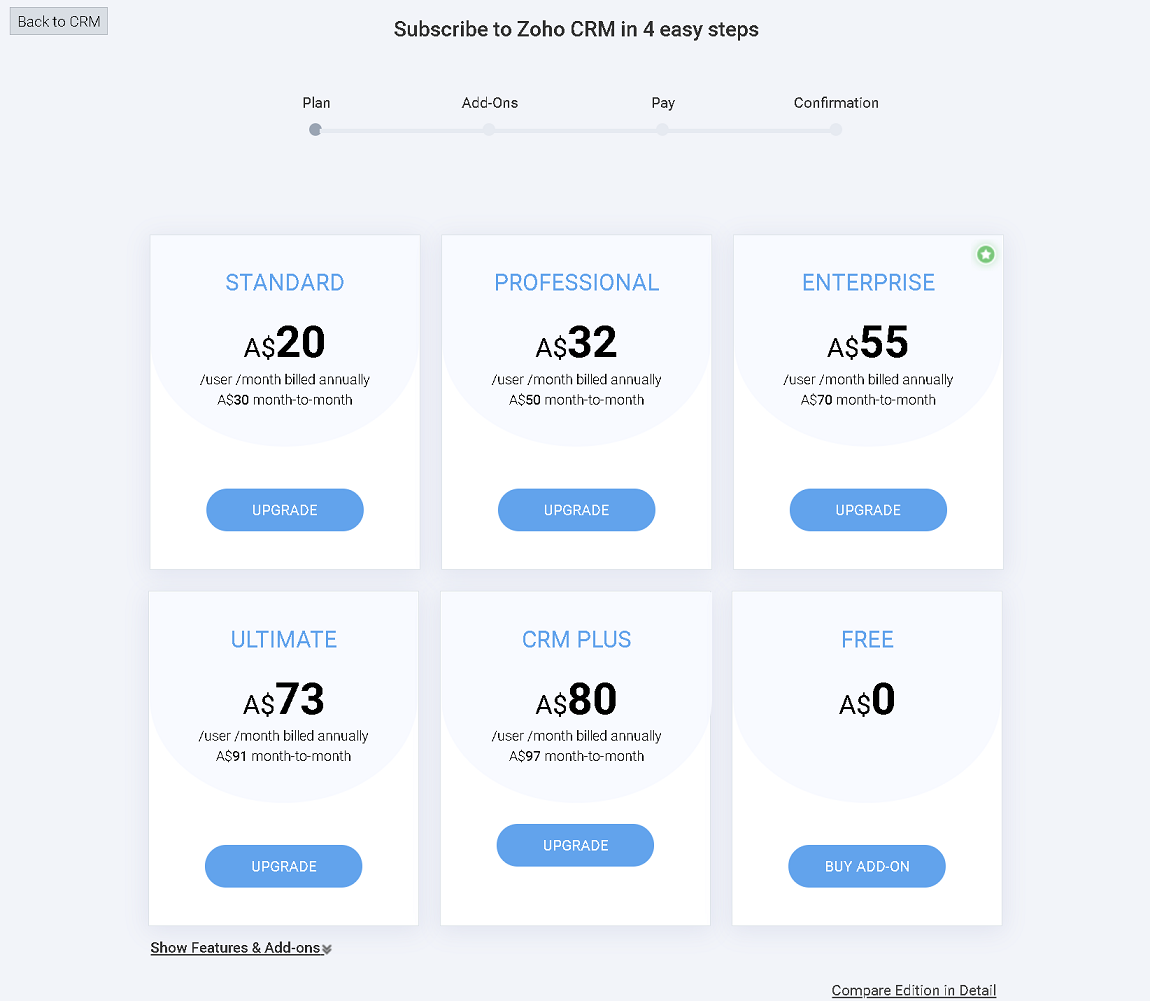 For example: Let say you wish to have 2 STANDARD users: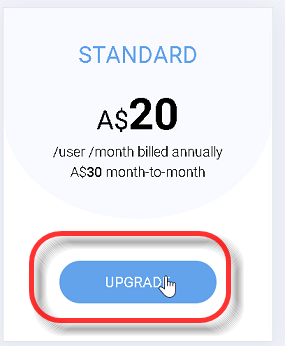 [3] You can here pick yearly or monthly: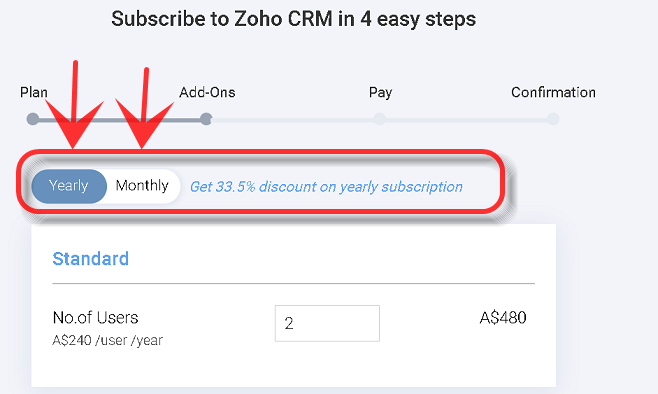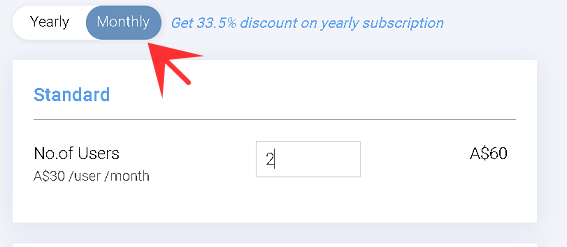 The addons are optional only.
[4] Once you made your choices click proceed at the bottom of the screen: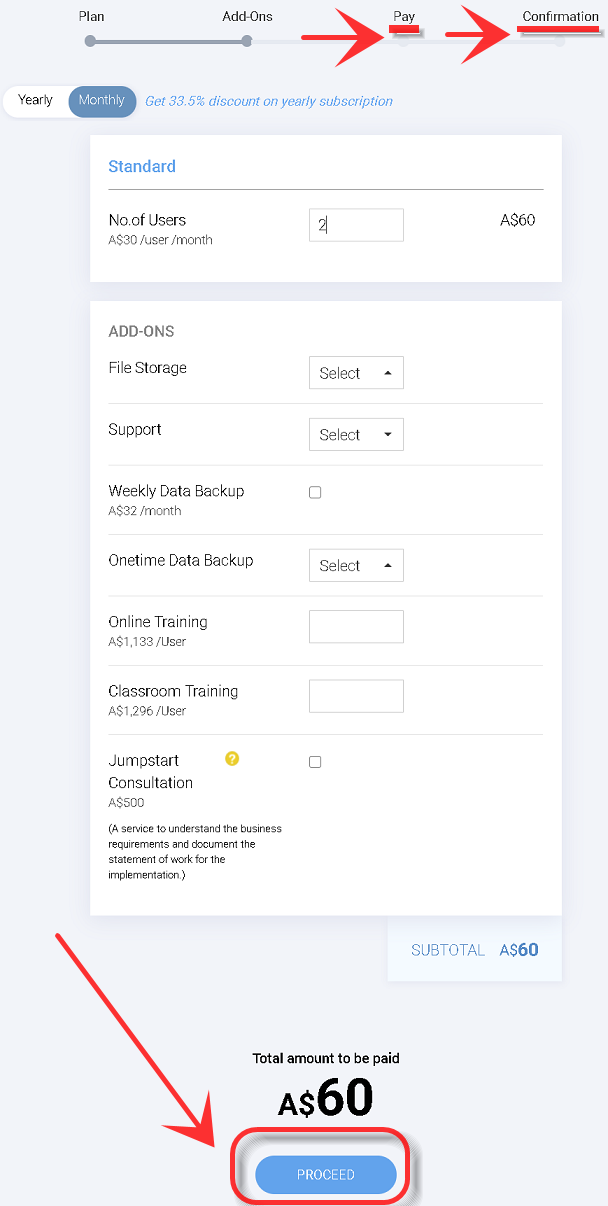 [5] Keep proceeding through the "Pay" and "Confirmation" stages (where you actually approve your payment).

Related Articles

Can't Edit Zoho Forms

If having issue in Zoho Forms, check the following: 1. Zoho Forms can be edited only by one user. 2. You must always keep making sure your integration captures all the mandatory fields of the entity you wish to create in Zoho CRM. If it's a deal, it ...

No Access to Zoho CRM

You can check here Zoho Service status - https://status.zoho.com/ Access to Zoho CRM (Read-Only) – https://crm-ro.zoho.com/crm/login.sas

How to Improve deliverability of emails sent from Zoho CRM and from Zoho Campaign? (make sure your emails do not go to "SPAM")

In CRM customize here: https://crm.zoho.com/crm/[orgname]/settings/email-deliverability/email-auth and in Zoho Campaign customize here: https://campaigns.zoho.com/campaigns/[orgnam]/home.do#settings/emailauth More advice to achieve better email ...

Adding APIs daily Credits to a Zoho CRM system

Certain Zoho CRM functions, integration to other Zoho apps or to third party apps are using API's credits that can be daily monitored here: Zoho CRM Set Up-> APIS The example below shows the APIs allowance granted to a Zoho One organization. Each ...

How to add an automated counter field in Zoho CRM

You can create an auto number field by following these steps: Log in to Zoho CRM with Administrator privileges. Click Setup > Customization > Modules and Fields. Select the Module from the Modules list view. Drag and drop the Auto Number field type ...